Work began this morning to put the three angels in the sculpture group of the Cross of Glory in place on the top of the pediment of the Passion façade, where the cross was put in last week.
The process began with installing the bases for the three figures and, between tomorrow and Wednesday, the other parts of this group by sculptor Lau Feliu should go in. To do so, there is a team of climbers and a crane that hoists the sculptures from their location 30 metres above ground level up to the cyma, XX metres up.
The angels arrived at the Sagrada Família last Thursday. The height of the figures ranges from 2.5 metres, for the smallest, to 4.3 metres, the largest, and they each weigh 4 tonnes.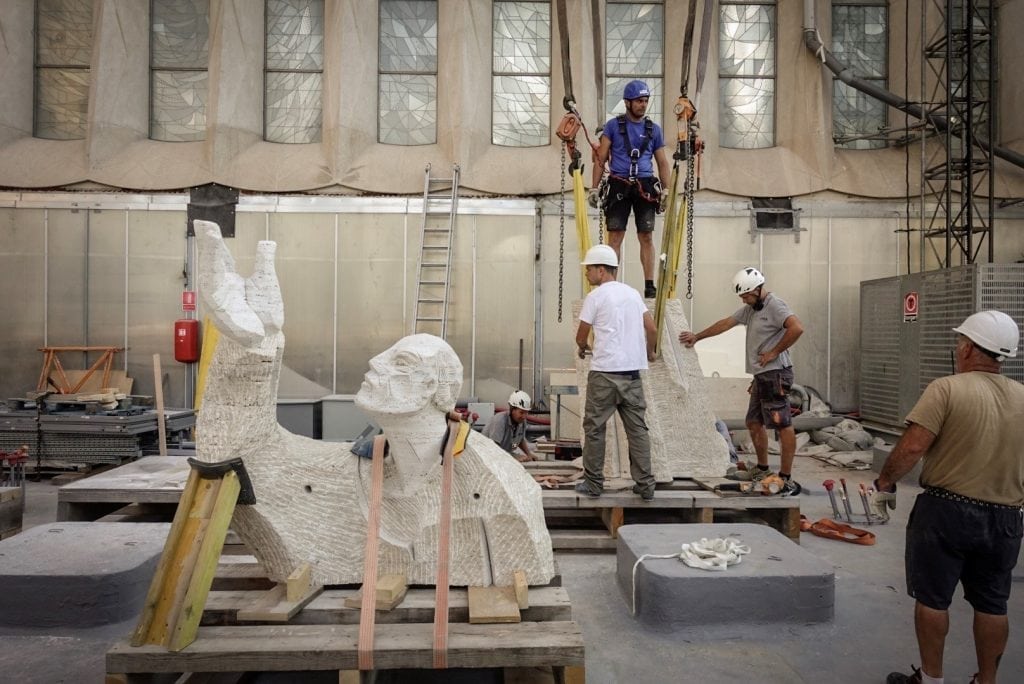 UPDATES
On Tuesday 10 July, work to put in place the three angels adoring the Cross of Glory was completed. The task was finished ahead of schedule because, in the end, the bases of the angels and a second piece were able to go in on the first day. So, all that remained was to install the heads in order to finish the task. And now you can see the whole sculpture group from the street.