[Author: Adolf Mas]

Gaudí said that work must be based on love and is the fruit of teamwork. So, the person in charge has to take advantage of each member's best qualities to pool their efforts. In this vein, in a previous article we looked at how Gaudí surrounded himself with incredible artisan collaborators, including metalworkers, ceramicists, glaziers and sculptors. But he also surrounded himself with technicians and architects in the workshop who followed his day-to-day work very closely. These are the figures we have the pleasure of remembering today.

It is only fair to start this list with Francesc Berenguer i Mestres (1866 – 1914), who left his architecture studies to work in Gaudí's workshop. His lack of training in theory was more than compensated by his experience in the daily practice of the profession. In fact, he ended up becoming Gaudí's right-hand man, as Gaudí said when Berenguer died suddenly aged only 48. As he didn't have a degree in architecture, Gaudí signed his projects, which has made cataloguing his work difficult and controversial. It is also proof of the close relationship Berenguer and Gaudí had on a personal and professional level.
THE TECHNICAL AND CALCULATION SIDE
Domènec Sugrañes i Gras (1878 – 1938) was part of the Modernisme architectural movement first and Noucentisme, later. He built many works in addition to the Temple. The majority of the architects who collaborated with Gaudí did not devote their time exclusively to the Temple. They also worked part-time on their own projects. Sugrañes is one of the structural calculation specialists Gaudí delegated the task of explaining the calculations for the Sagrada Família to the Association of Architects of Catalonia in 1923. He went on to become a professor at the Industrial School and published encyclopaedic manuals for courses on construction. He took over for Berenguer, gaining Gaudí's trust and becoming the first head architect of the Sagrada Família after he died.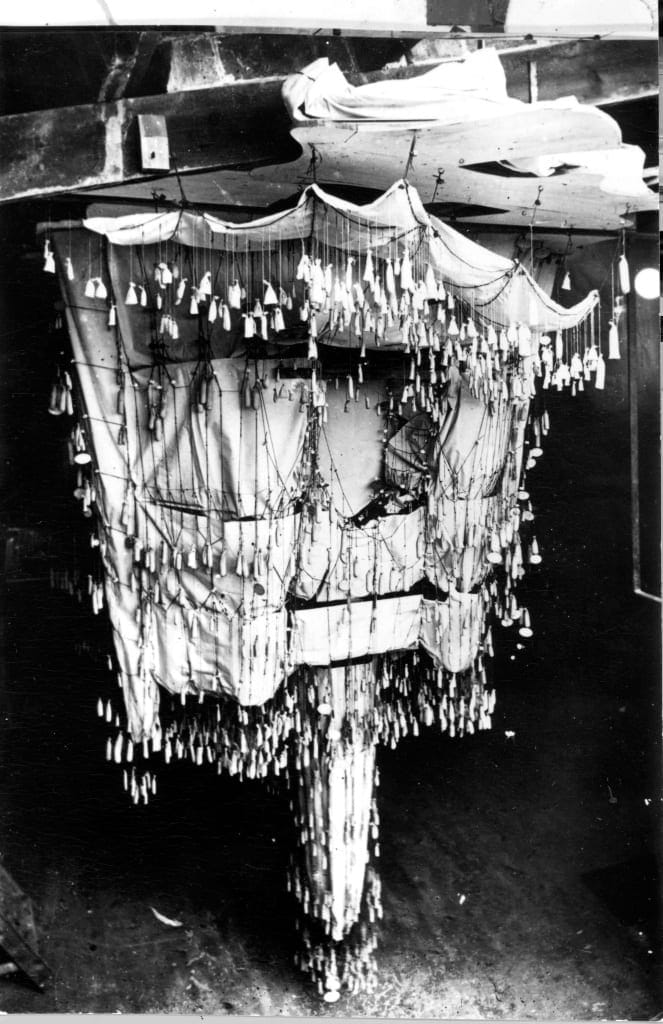 Joan Rubió i Bellver (1870-1952) was another of Gaudí's collaborating architects who specialised in structural mechanics. He made the first complete elevation drawing of the finished Temple, which over the years has been used with little adjustments in publications describing the project. The funicular graphics of the calculations for the viaducts at Park Güell were his work, and he was also decisive in raising the great baldachin of the Cathedral of Mallorca. His participation in many of Gaudí's works is clear, especially in the large model with strings and weights for Colònia Güell.
Francesc de Paula Quintana i Vidal (1892 – 1966) collaborated with Gaudí, taking over as head architect after Domènec Sugrañes. He had a solid technical background and his most noteworthy task at the Sagrada Família was re-starting the works and the Temple junta in 1939, as well as restoring the models, damaged in 1936.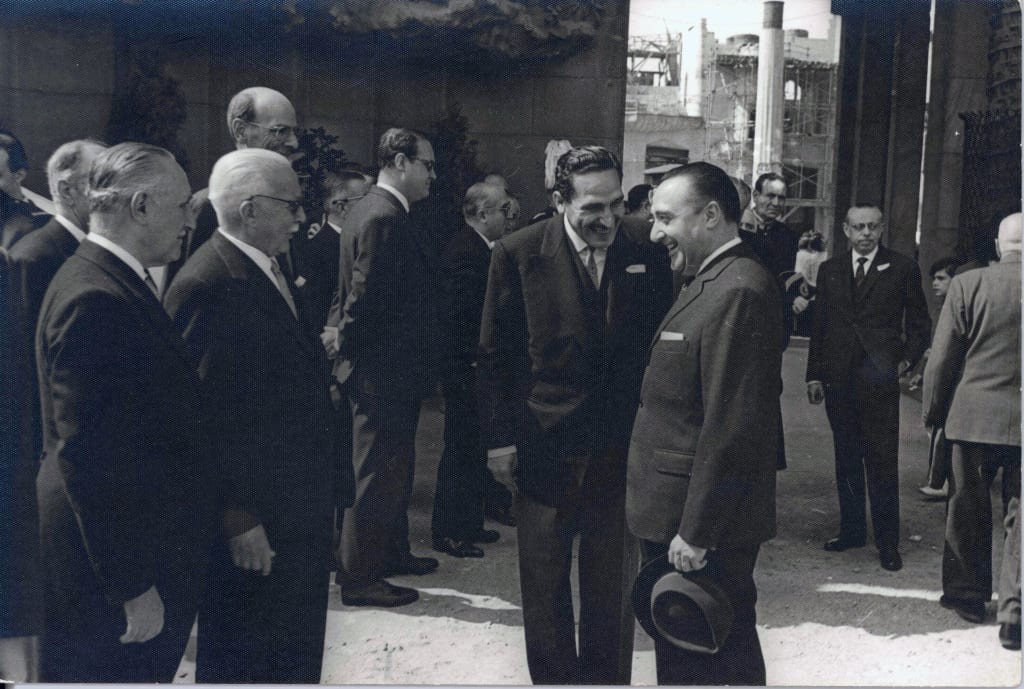 Francesc de Paula Quintana, on the left, in front of the Nativity façade.
THE ARTISTIC SIDE: LINES AND COLOUR
Josep Maria Jujol i Gibert (1879 – 1949) was an excellent water-colour painter who did the polychrome on the model of the Nativity façade before it was taken to the exhibition in Paris. He was a great illustrator and specialised in complementary decorative elements for all sorts of objects. One of his collaborations with Gaudí was on the Cathedral of Mallorca, although in this case his artistic expression was controversial and the work was left unfinished. At Park Güell, however, the wavy bench covered in recycled ceramic trencadís mosaic is one of his most renowned collaborations. He went on to be a professor at the School of Architecture and his most noteworthy works can be found in Sant Joan Despí (Baix Llobregat) and the area around Tarragona, such as the Vistabella church.
TRUST AND CONFIDENCE
Cèsar Martinell i Brunet (1888 – 1973) was also welcomed into Gaudí's workshop with open arms and the master was always happy to explain the Temple project to him or discuss life in general. When Martinell returned home, he compiled all of these teachings in a journal, which he later published under the name Gaudí i la Sagrada Família comentada per ell mateix. This is the one of the most valuable publications on Gaudí's project. The influence of Gaudí's structures made him an expert in agricultural buildings, wineries and cooperatives, where he used parabolic and catenary arches to cover huge warehouses now referred to as "cathedrals of wine".

Although we haven't covered all of the architects who worked with Gaudí in this article, we can say that they were first and foremost his most loyal collaborators. Professionals who all had an easy path to the master's side: they were all from Reus or the counties in Camp de Tarragona, where Gaudí was born.